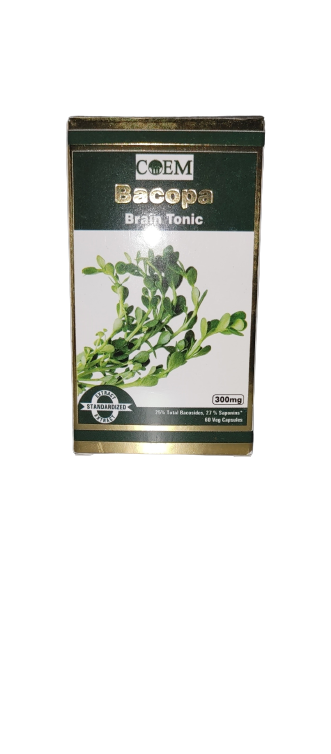 BACOPA 60 Capsules
BRAH
Product Details
Clover Product ID:
QTFN3XGD32HHT
Each capsule contains 150 mg Brahmi Powder and 150 mg of extract (as dry extract) from Brahmi Leaves (Bacopa monnieri) (10:1) (equivalent to 2400 mg of Brahmi leaves. When assayed these capsules contain Bacosides NLT 25%, Saponins NLT 27%.
In Ayurveda Brahmi has been historically used to aid cognitive brain function. It is cooling & helps in managing of stress.
May help in cognitive brain functions.
Has anti-stress properties.
It is a cooling agent.
Take 1 capsule twice daily or as directed by physician.
For better results take with warm water.
Save this product for later