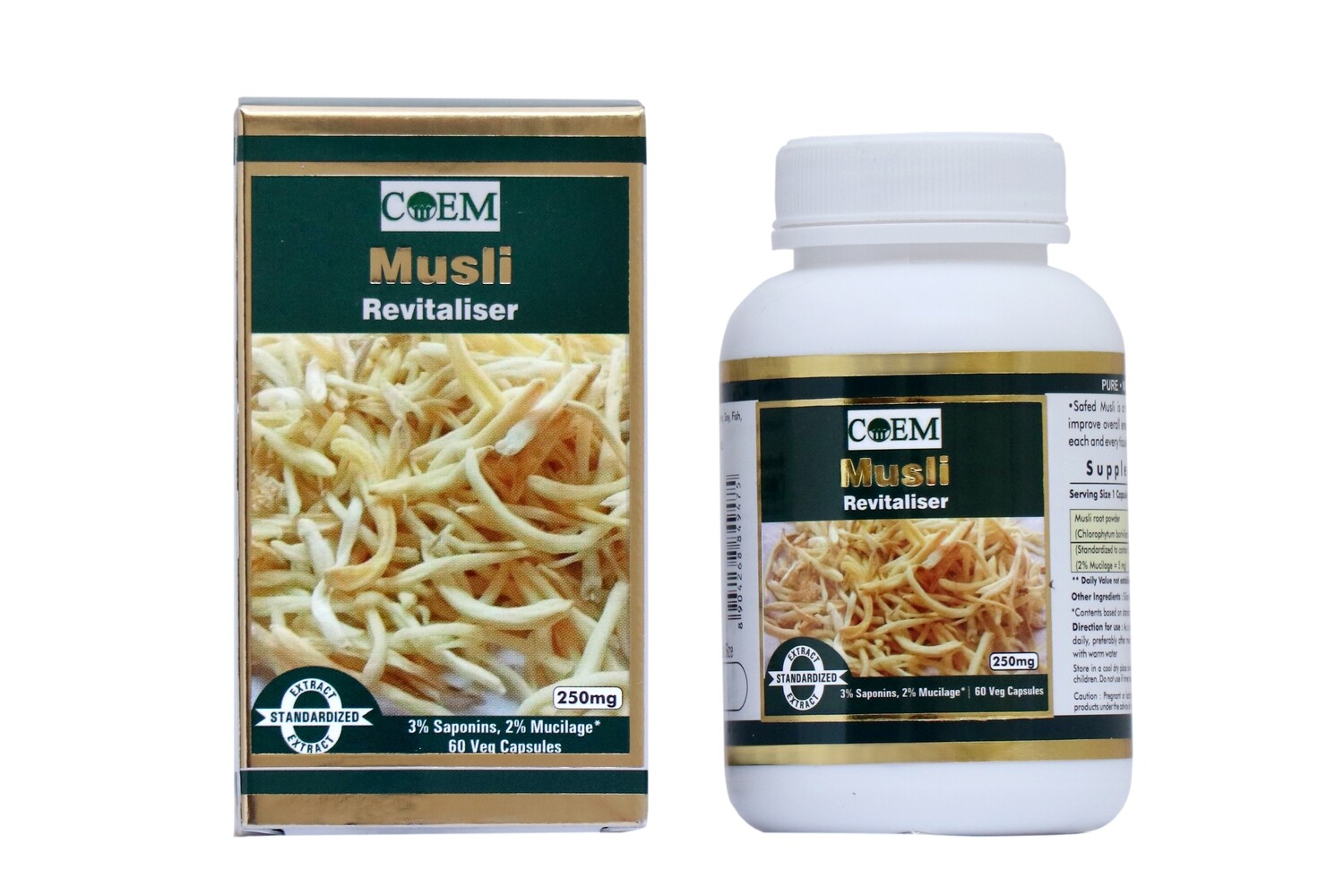 MUSLI 60 CAPS
MUS60
Product Details
Clover Product ID:
VHM0CZ1GHZTV6
Key Product Features 1:
Improves Stamina
Key Product Features 2:
Revitaliser
Key Product Features 3:
Fights Fatigue
Key Product Features 4:
Rich source of over 25 phytonutrients
Key Product Features 5:
Fights sexual debility
Serving Recommendation:
1 capsules two times daily, preferably with warm water
Product Benefit:
Energy and libido enhancer
Allergen Information:
Free of Sugar , Starch, Yeast, Wheat , Gluten, Corn, Barley, Soy, Fish, Shellfish, Nuts, Tree Nuts, Egg, and Dairy Products.
Product Expiration Type:
On package
Fulfillment Center Shelf Life:
3 Years
Safed Musli Powder ( Chlorophytum borivilianum) 250 mg
Revitaliser. Improves Stamina. Fights Fatigue. Rich Source of Over 25 phytonutrients.

Dosage: Take 1 capsule twice daily, preferably after meals or as recommended by the Physician.. For better results it should be taken with warm water.Indication : Helps in counteracting sexual as well general debility.- Helps to provide essential sexual nourishing activity

Caution: Pregnant or lactating women are advised to consume herbal products under the advice of the physician.

Save this product for later