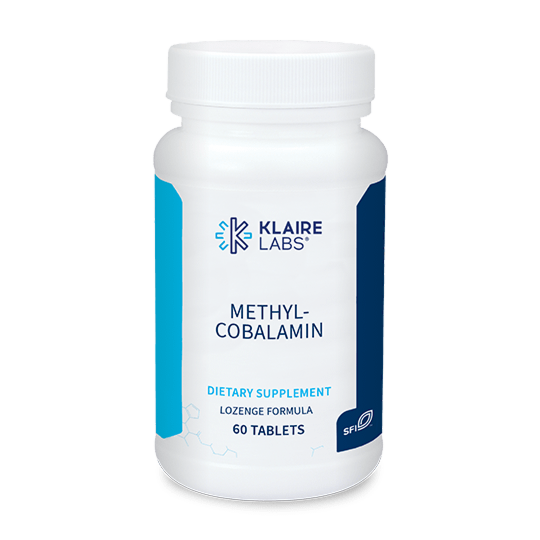 Methyl B-12 Lozenges 5mg 60 tablets
SKU MB12
Product Details
Active, methylcobalamin form of vitamin B12.

Provides 5 mg of vitamin B12 as methylcobalamin, the active form especially useful for supporting neurological function and homocysteine metabolism. These fast-dissolving tablets contain a high concentration of vitamin B12 to bypass normal absorptive mechanisms that rely on intrinsic factor. Studies show that B12 can be absorbed by passive diffusion across intestinal membranes when intake is greatly increased. Methyl-B12 Lozenge is a good choice for those with difficulty absorbing vitamin B12. Tablets may be dissolved in the mouth or swallowed whole. Scored tablets contain natural cherry flavor and xylitol and mannitol as natural sweetening agents.

Suggested Use: 1 tablet daily with food.
Save this product for later