Mycotoxins Toxicity: What You Need to Know by COEM in Charleston SC
At COEM, We have a group of expert doctors specializing in mycotoxins and mold toxicity treatments who can help relieve the symptoms and prevent further health damage. For more information, contact us today or schedule an appointment online. We are conveniently located at 7510 North Forest Drive North Charleston, SC 29420.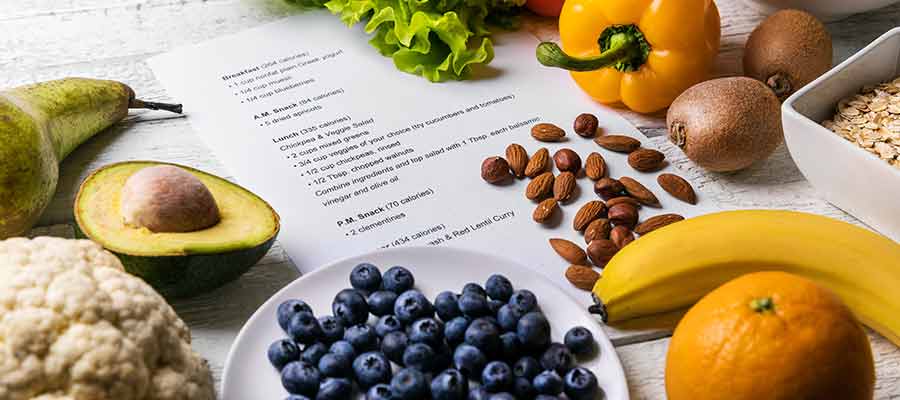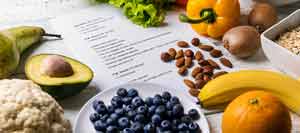 Table of Contents:
What is mycotoxin toxicity?
What are mycotoxins?
How are mycotoxins and aflatoxins different?
How to minimize the risk of mycotoxins?
What is mycotoxin toxicity?

Mycotoxin toxicity is a poisoning caused by mycotoxins found in mold (fungi) that grow on food like cereals, dry fruits, and coffee beans when left exposed to air for a long time. While the signs of mycotoxin toxicity vary depending on several factors, but acute poisoning symptoms include rashes and gastrointestinal issues. Chronic symptoms are manifested through kidney disease, liver failure, depression, and even cancer.
What are mycotoxins?

Mycotoxins are naturally occurring toxic compounds by certain types of molds (fungi) found in various food articles. These molds grow under warm, damp, and humid conditions. There are different kinds of mycotoxins that pose serious health risks to humans.

Common signs of toxic mold poisoning

The risk of poisoning may vary according to age, sex, prior health status, genetic structures, as well as the dose of mycotoxins, and the duration of exposure. Different mycotoxins target different organ systems, but the most commonly affected are the liver, kidney, brain, and nervous systems.

Here are a few signs of toxic mold poisoning:

• Depression
• Anemia
• Chronic Fatigue Syndrome
• Kidney failure

Mycotoxins Commonly Found in Food and Why They Are Concerning

Among the most commonly found mycotoxins, aflatoxins are known to be the most dangerous. Found in cereals, grains, spices, and nuts, large aflatoxin doses can be fatal.

The two other common mycotoxins include:

• Ochratoxin A, found in cereals, coffee beans, and grape juice
• Patulin, found in rotten fruits such as apples.

Also read: Genital Herpes: Symptoms, Causes and How to Treat It
How are mycotoxins and aflatoxins different?

Aflatoxins are a kind of mycotoxin. The primary difference between aflatoxin and mycotoxin is the source. The former is only produced by Aspergillus species, while the latter can be produced by many types of molds. Aflatoxins are the most poisonous mycotoxins which can cause severe health issues in humans and animals, including death.

Mycotoxins and Gut Health

The gastrointestinal tract (GI tract) is greatly affected by the ingestion of food contaminated by mycotoxins. Normally, the intestinal barrier in the GI tract acts as a filter against mycotoxins. However, some mycotoxins can severely affect the GI tract by altering normal intestinal functions like barrier function and nutrient absorption.

Trichothecenes, zearalenone, fumonisins, and ochratoxins are some of the impacts of mycotoxins on gut health.

Also read: Mold and Dampness: How Mold Affects Your Health
How to minimize the risk of mycotoxins?

We must keep in mind that mycotoxins can grow on any food product and can penetrate deep into them. To reduce the risk of mycotoxins toxicity, you should remember the following:

• Examine the foods for signs of molds before eating, especially the types of food that are more prone to being contaminated with mycotoxins.
• Avoid keeping food unattended in the open air for long before consuming.
• Make sure to buy fresh nuts and grains always.

Key Facts You Should Know About Mycotoxins

• Only a few kinds of molds create the chemical mycotoxin.
• While acute mycotoxin poisoning is more evident through noticeable symptoms, chronic toxicity is more common and has long-term repercussions.
• Mycotoxin molds grow on different crops and food items like nuts, cereals, spices, dried fruits, apples, etc., under humid conditions.

If you suspect mycotoxin poisoning, do seek immediate treatment. Schedule an appointment with us. We serve patients from Charleston, Mt. Pleasant, Summerville, all of South Carolina, Nationally, and Internationally. Patients routinely fly into Charleston to be evaluated by COEM and to enjoy this beautiful city which is a Condé Nast and Travel and Leisure Top Domestic and International Tourist Destination.