Yeast Eradication Supplements at COEM in Charleston SC
Visit The Center for Occupational and Environmental Medicine (COEM) to get specialized care and comprehensive care. For more information, contact us today or book an appointment online. We are conveniently located at 7510 North Forest Drive North Charleston, SC 29420.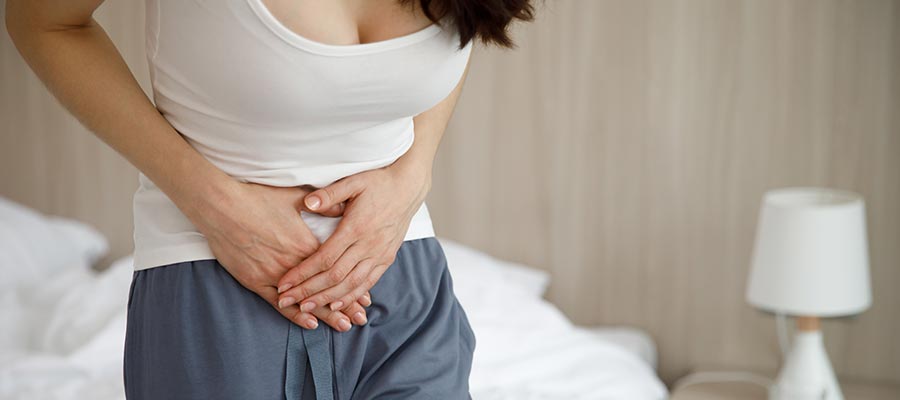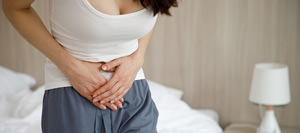 Establishing and nourishing the growth of beneficial bacteria in our digestive tracts is one of the most misunderstood and neglected things we can do to regain and maintain our health. We have in essence another body inside our body, in that we have some 300 trillion cells making up the bacterial flora of our gut. This number of cells is equal to the number of cells that make up our entire body! These "bugs" are our first line of defense against the toxic outside world. It is the multiple strains of bacteria that live on the surface of our intestinal tract that protect us against constant invasion. Yet so much of what we do and are exposed to is killing off this critical mass of flora. We take antibiotics, acid blockers, and myriads of synthetic chemicals from dozens of medications, and are exposed to pesticides and heavy metals, all of which destroy our vital bacterial flora.

This month we are introducing three new products and offering significant discounts to entice you to try them and see what a difference they can make in your life.

No farmer would plant seeds without fertilizing his fields and you shouldn't either. BUTYRAID is butyric acid, the fertilizer that helps your "garden" of vital bacterial flora grow. It smells like parmesan cheese and critically balances the pH of your intestines, which enhances the growth of your normal flora. The medical literature suggests it can also reduce the risk of cancer of the colon by enhancing glutathione, our major detoxifying molecule. This product is free of common allergens.

Fertilize your bowel with 1 – 2 tablets of BUTYRAID per meal, then plant your garden with healthy living probiotics. Regularly $16.00 for 100 tablets*.

Our probiotics of choice are Lactobacillus Rhamnosus and Saccharomyces Boulardii.

Lactobacillus Rhamnosus is the primary ingredient in our new THER-BIOTIC COMPLETE. This highest-potency, hypoallergenic blend of 12 certified probiotic species provides over 25 billion organisms in every capsule. The In Tactic delivery system also guarantees that the probiotics will be live and viable at the time they reach your "garden" where they can grow. There is NO dairy or dairy ingredients in this product and only vegetarian capsules are used. The benefits of the strains of probiotics in Ther-Biotic Complete include:

• Produce lactic acid, hydrogen peroxide, and other compounds naturally antagonistic to pathogenic bacteria, yeast, and viruses
• Interfere with the binding of pathogens to the intestinal mucosa (& compete with them for food)
• Synthesize Vitamin K and the B Vitamins
• Support immune defense mechanisms
• Produce analogs of the DPP-IV enzyme that break down opioid peptides

Take 1 capsule of THER-BIOTIC COMPLETE per day, always with food. Can be taken long term. Regularly $42.90 for 60 capsules*–a 2-month supply.

SACCHAROMYCES BOULARDII

This probiotic is actually a yeast but is genetically quite different from brewer's yeast (Saccharomyces cerevisiae) and pathogenic Candida species of yeasts. It has a long history of use for diarrhea or dysentery, but is being used today because it is so helpful in boosting intestinal IgA secretion and decreasing inflammatory bowel disease and Candida overgrowth. It is very effective against pathogenic Clostridia. Our Saccharomyces Boulardii product has NO lactose or gluten in it and can be used to support GI-related problems even in autistic children. Only vegetarian capsules are used. S. Boulardii is usually taken short-term for difficult digestive and bowel problems, always while using a product such as Ther-Biotic Complete that provides a full spectrum of probiotics.

Take 1 capsule of SACCHAROMYES BOULARDII 2 times daily with food, but separate from anti-fungal agents for at least 2 hours. Regularly $31.00 for 60 capsules*.

THE HEALTH OF THE GUT IS THE FIRST MOST IMPORTANT STEP IN REGAINING HEALTH AND MAINTAINING HEALTH.
We cannot encourage you more to take this first step.
The results will be obvious in a very short time.
– Allan D. Lieberman, M.D.

To Order These New Products, contact us.

*ALL LISTED PRICES ARE SUBJECT TO CHANGE AFTER 30 DAYS OF THE PUBLISHED DATE OF THE ARTICLE.

References:

Pool-Zobel BL, Selvaraju V, Sauer J, Kautenburger T, Kiefer J, Richter KK, Soom M, Wolfl S. Butyrate may enhance toxicological defence in primary, adenoma and tumor human colon cells by favourably modulating expression of glutathione S-transferases genes, an approach in nutrigenomics. Carcinogenesis, 2205 Jun:26(6): 1064-76,. Epub 2005 Mar 3.

Scheppach W, Weiler F. The butyrate story: old wine in new bottles? Curr Opin Clin Nutr Metab Care. 2004 Sep; 7(5): 563-7.