Autism & Children With Special Needs Treatment in Charleston, South Carolina
The Center for Occupational and Environmental Medicine (COEM), our board-certified knowledgeable, experienced doctors put together an effective, safe treatment program to best care for their children. For more information, contact us today or schedule an appointment online. We are conveniently located at 7510 North Forest Drive North Charleston, SC 29420.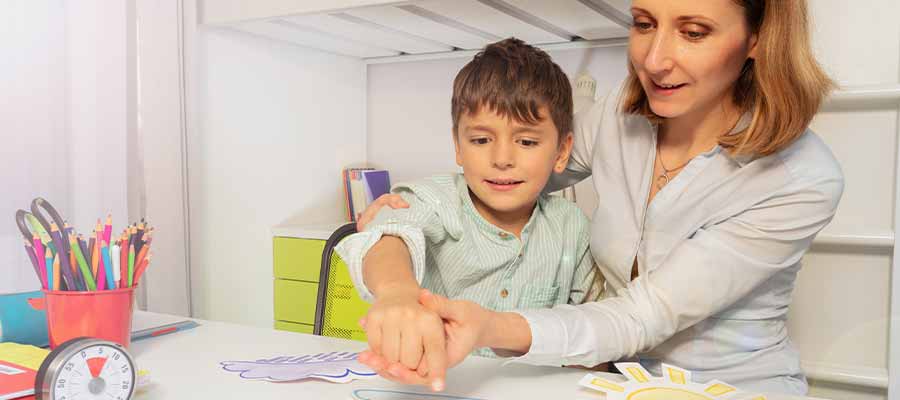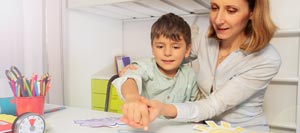 Table of Contents:
Treatment of Autism, Asperger's Syndrome, PDD, ADHD, and ADD
In the words of Dr. Lieberman
Treatment of Autism, Asperger's Syndrome, PDD, ADHD, and ADD

At the Center for Occupational and Environmental Medicine, we believe that it is inadequate to simply give children drugs for developmental disorders without evaluating and correcting underlying problems. In addition, we understand that parents are overwhelmed with the sheer volume of new research about developmental disorders, which often yields a great variety of conflicting treatment options. Parents want knowledgeable, experienced medical help putting together an effective, safe treatment program to best care for their children.

The Center for Occupational and Environmental Medicine (COEM) Medical Director, Dr. Allan D. Lieberman, M.D., was board certified in Pediatrics in 1966 and sub-specialized in the academically underachieving child. He has developed a comprehensive approach to the spectrum of developmental disorders. As specialists in Environmental Medicine, he draws on their knowledge of Allergy (both food and inhalant), Immunology, Toxicology, and Nutrition to evaluate and address causes behind developmental disorders. The Center for Occupational and Environmental Medicine (COEM) also uses the Defeat Autism Now protocols as Dr. Lieberman is recognized as a Defeat Autism Now provider.

For each new patient at The Center for Occupational and Environmental Medicine (COEM), including our pediatric patients, we perform a Comprehensive Diagnostic Work-up.

In the case of developmental disorders, The Center's diagnostic work-up often includes specialized laboratory testing, depending upon a child's history:

1- Allergy testing can be performed to determine food triggers and inhalant allergy.
2- Allergy desensitization for foods, inhalants, and chemicals can be provided to help reduce the Total Body Stress Load.
3- Structured food elimination diets can be provided to yield vital information about gastrointestinal function and food intolerance.
4- Urine tests for abnormal peptides from wheat or dairy can reveal if a gluten-free, casein-free diet would be well worth the effort to implement for a child.
5- Hair analysis of toxic metals and essential minerals can provide evidence of toxicity or deficiency, and provide clues for the safest forms of detoxification or supplementation.
6- Hidden sources of toxic pollutants are discussed, so parents know how to effectively address this area of concern.
7- Neuropeptide levels, the biomarkers of brain chemistry and function, can be tested to uncover specific imbalances that are treatable through individualized amino acid programs or other supplements.
8- Organic acid analysis (via urine specimen) can be performed to look for the metabolites of yeast and some bacteria species. This laboratory test is a valid and effective means to detect the presence of these pathogenic organisms.
In the words of Dr. Lieberman

"When these children are tested, it is truly amazing what a heavy body burden of toxic metals (e.g. lead, mercury, arsenic, cadmium, and nickel), as well as industrial solvents and other toxic chemical pollutants, that are found. Rarely do we see a child who does not have significant reactions to food, inhalant airborne allergens, and ambient chemical exposures. And rarely do these children escape respiratory infection with multiple courses of antibiotic use, which results in heavy body burdens of yeast organisms in their gastrointestinal tracts. Lastly, there is also evidence that live virus vaccines, specifically the MMR, may be responsible for many cases of Autism and developmental disorders."

"What do all these things have in common that they can cause such blatant effects in this population of children? The answer is they are altering brain chemistry and function. Some are clearly neurotoxic, and others alter brain function indirectly by affecting the gastrointestinal tract and causing a leaky gut phenomenon or by producing substances capable of causing nervous system dysfunction."

The Center for Occupational and Environmental Medicine (COEM) is committed to helping parents with the important detective work of what is impacting their children's biochemistry and how to maximize and normalize brain function. Fortunately, we have the scientific tools and expertise to shorten this otherwise lengthy detective process and provide appropriate treatment to restore balance.

Our goal in working with children can be summed up by the words of Dr. Montanari of Hialeah, Florida, who ran a residential school for exceptional children. He said, "You have to reach them to teach them." Unlocking the mysteries behind altered brain function and providing comprehensive treatment helps us to reach them, so parents and teachers can teach them.

Please also see Heavy Metal Toxicity and Yeast Eradication to better understand the role of heavy metals and yeast in creating health problems, including alterations in brain chemistry. For more information about our treatment approach to autism, please see the related articles Autism Is on The Rise, Haddon's Story, and A Grandmother's Letter.

For more information, please call us to learn more. We serve patients from Charleston, Mt. Pleasant, Summerville, all of South Carolina, Nationally, and Internationally. Patients routinely fly into Charleston to be evaluated by COEM and to enjoy this beautiful city which is a Condé Nast and Travel and Leisure Top Domestic and International Tourist Destination.