Mold and Cancer: Can Mold Cause Cancer?
Indoor exposure to black mold, or any other mold, has not been linked to cancer. However, mold is linked to various other health issues. Visit The Center for Occupational and Environmental Medicine (COEM) to learn more. For more information, contact us today or schedule an appointment online. We are conveniently located at 7510 North Forest Drive North Charleston, SC 29420.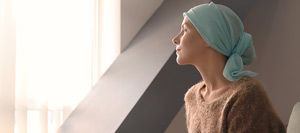 Table of Contents:
Types of dangerous mold and their relation to cancer
Mold toxicity symptoms
What are the risks of mold exposure?
What type of cancer does mold cause?
Who's at risk?
How do you keep mold out of buildings and home?
Mold can grow anywhere where moisture is found. Mold spores fly through the air to enter homes and other structures, and as a result, we may breathe them in at times. This can aggravate allergies and asthma and induce upper respiratory symptoms when present in high quantities for a long time in our bodies.
Read on to learn more about black mold, different varieties of mold, and who are most vulnerable to them.
Types of dangerous mold and their relation to cancer

There are several dangerous and toxic molds found in our surroundings. Two of them are regarded as extremely dangerous and related to cancer.

Black mold and cancer

Stachybotrys chartarum, often known as black mold, or Stachybotrys atra, has a reputation for being a toxic mold. Satratoxin, a form of mycotoxin produced by black mold, is a toxic chemical that can cause disease in some people, but black mold and lung cancer haven't been linked to it yet.

Aspergillus and cancer

Molds in this category produce aflatoxins, which are toxic components that can make you feel very ill and lead to liver cancer if you ingest them too much. Rather than inhaling, this mold enters your body through digestion.

Mold can grow in a variety of places, including your home. Cladosporium, Penicillium, and Alternaria are other dangerous molds found.

Also read: Mycotoxins Toxicity: What You Need To Know
Mold toxicity symptoms

The adverse effects of short-term mold exposure are different for every person. If you're allergic or sensitive to mold, you're more likely to experience severe symptoms.

Symptoms in general include:

• Sinus and nasal congestion
• Nasal irritation
• Itchy, watery eyes
• Red eyes
• Blurry vision
• Trouble breathing
• Coughing
• Sore throat
• Sneezing
• Nosebleeds
• Asthma attacks (if you have asthma)
What are the risks of mold exposure?

Some people are completely unaffected, while others are more sensitive. If you have a mold allergy, you may experience severe symptoms such as lung inflammation.

According to the CDC, the Institute of Medicine found sufficient evidence associating indoor mold and wet indoor settings in general, with:

• Symptoms of the upper respiratory tract in healthy adults
• Symptoms in people suffering from asthma
• Hypersensitivity Pneumonitis in vulnerable people

Furthermore, lung cavities can be infected with Aspergillus niger if you have emphysema, TB, or severe sarcoidosis. Invasive aspergillosis is a more serious reaction in which the infection spreads from the lungs to the brain, heart, and kidneys. This is more likely to happen in persons with a weaker immune system.
What type of cancer does mold cause?

Aflatoxin is a toxin produced by some varieties of this mold that can make you sick and even cause liver cancer. That usually comes from eating it rather than breathing it in.
Who's at risk?

People with the following conditions are at the biggest risk:

• Allergies
• Asthma
• A chronic lung disease
• Cancer treatment
• Intaking strong drugs and medicines
• Organ or stem cell transplant

Also read: Mold on Food: Is Moldy Food Dangerous?
How do you keep mold out of buildings and homes?

Mold growth can be slowed down in your home and building by performing the following:

• Controlling humidity levels.
• Repair the leaking roofs, windows, and pipes as quickly as possible.
• Thoroughly cleaning and drying after floods.
• Ventilating shower, laundry, and cooking facilities.

Call us or make an appointment with one of our mold toxicity expert doctors now if you are seeking the best mold treatment near you. We have a team of professionals at the Center for Occupational and Environmental Medicine who can help you with all of your health-related issues. We serve patients from Charleston, Mt. Pleasant, Summerville, North Charleston SC, Ladson SC, Hanahan SC, James Island SC, John's Island SC, all of South Carolina, Nationally, and Internationally. Patients routinely fly into Charleston to be evaluated by COEM and to enjoy this beautiful city which is a Condé Nast and Travel and Leisure Top Domestic and International Tourist Destination.